*ONLY ONE DISCOUNT CODE / PROMO PER ORDER MAY APPLY
BUY 2 CLASSIC Scrunchies,
GET THE 3rd 50% OFF

Our✨ CLASSIC ✨ #scrunchies are designed to tame your mane, giving you the thick and full look with looping around hair an average of two to three times depending on hair thickness! 🤍⠀⠀⠀⠀⠀⠀⠀⠀⠀⠀⠀⠀⠀⠀⠀
⠀⠀⠀⠀⠀⠀⠀⠀⠀
Shop over 1️⃣0️⃣0️⃣ + colors / patterns  

No promo code required, discount applied at checkout 📱⠀⠀⠀⠀⠀⠀⠀⠀⠀
⠀⠀⠀⠀⠀⠀⠀⠀⠀
___⠀⠀⠀⠀⠀⠀⠀⠀⠀
Promo ends June 20, 2021 @ 11:59 pm AST
---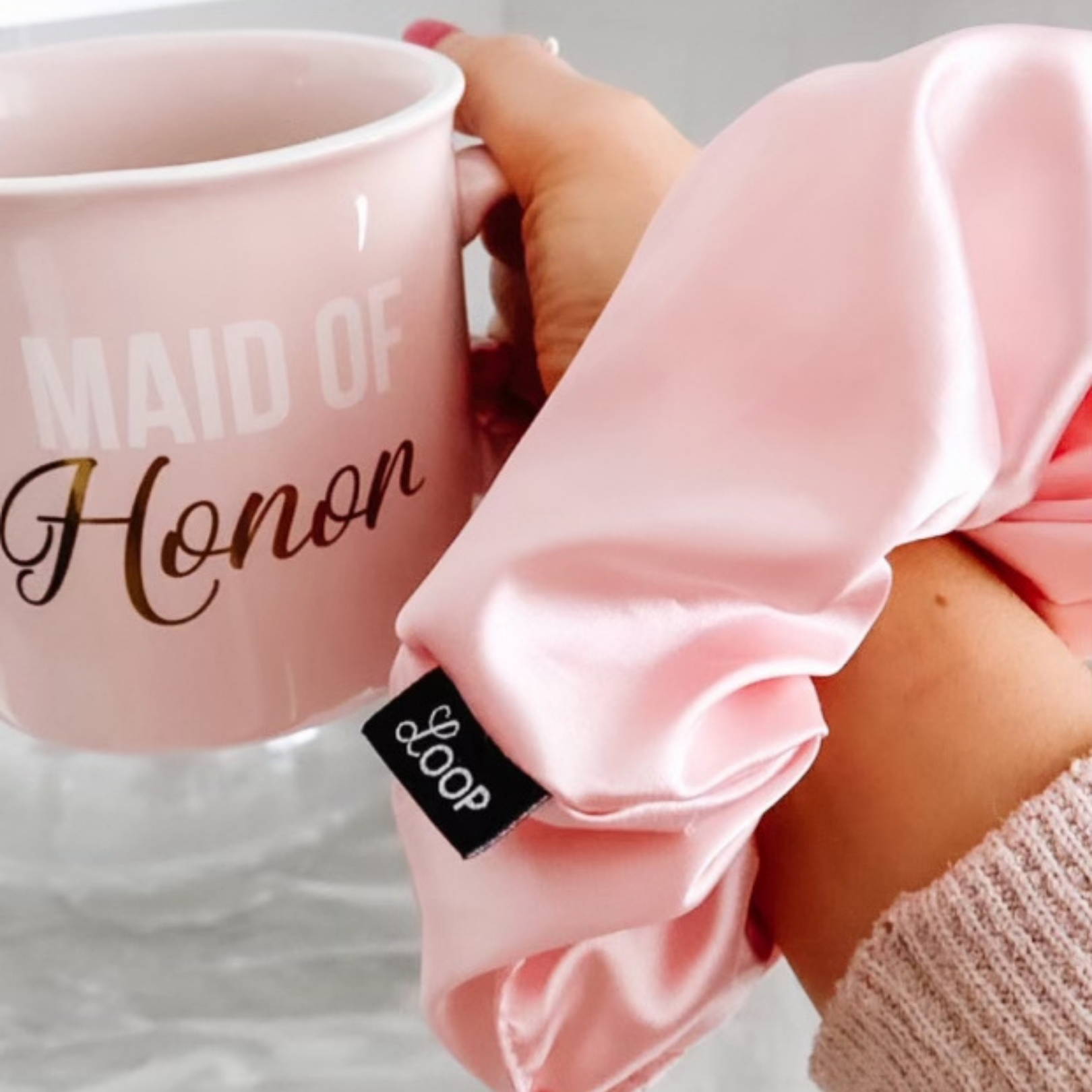 Calling all Brides and #BrideSquads; celebrate your special day with a LOOP satin scrunchie! Inquire via DM or contact@looplifestyle.ca for a special discount when purchasing multiple bridal satin scrunchies !
---
Spend $50* Get A Free Mesh Laundry Bag
Spend $50 before tax | No code required

✨Protect and Organize ✨
 Our mesh bags protect your items from tangling, snagging, or pulling in washer or dryer. A perfect way to take care of your LOOP scrunchies, masks & satin pillowcases 💕
Durable and Reusable.

Safe for use in the Dryer (low heat setting only)

Perfect Travel Organizer Bag. See through mesh makes it easy for you to find your belongings and keep them from getting lost. ✈️
---
Who doesn't love a good deal?! Shop LOOP's sale collection to get some of your FAV LOOP products at a great price!
---
Use the code 'GRAD' for 15% OFF

Rock your school colors with pride and celebrate graduation season with a LOOP scrunchie! A perfect gift for the Grad in your life, choose from a variety of school spirit inspired colors!
From June 01 - 30, 2021 save 15% off scrunchies from our LOOP Grad Class Collection.
---
Save when you shop looplifestyle.ca ! We offer FREE SHIPPING on all order $100 (before tax).

No code required. Discount applied at checkout.