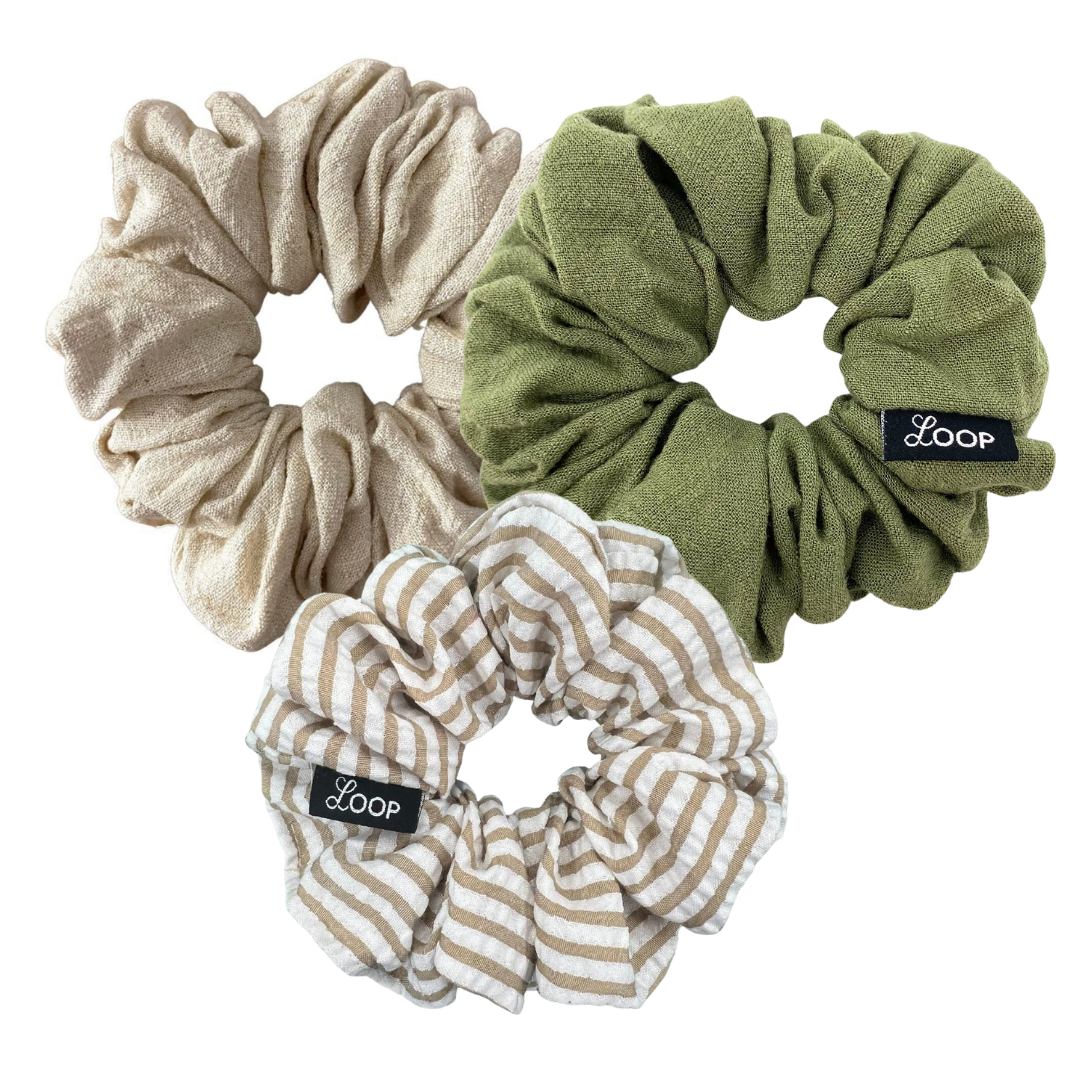 Linen Collection
We are always looking for the newest trends to keep you in the LOOP.

Shop our linen scrunchies. 
This beautiful breathable material, not only looks beautiful has a scrunchie but has a number of benefits that's make it perfect for the warmer months, such as:
1. Strength and durability
2. It's a natural fibre with a lower environmental impact than cotton
3. Breathable and highly absorbent
4. Naturally insect repelling
5. Hypoallergenic
Linen makes an ideal summer fabric because of the higher absorbency rate. The fabric is perfect for the hot and humid weather conditions.