3 Holiday Hairstyles From LOOP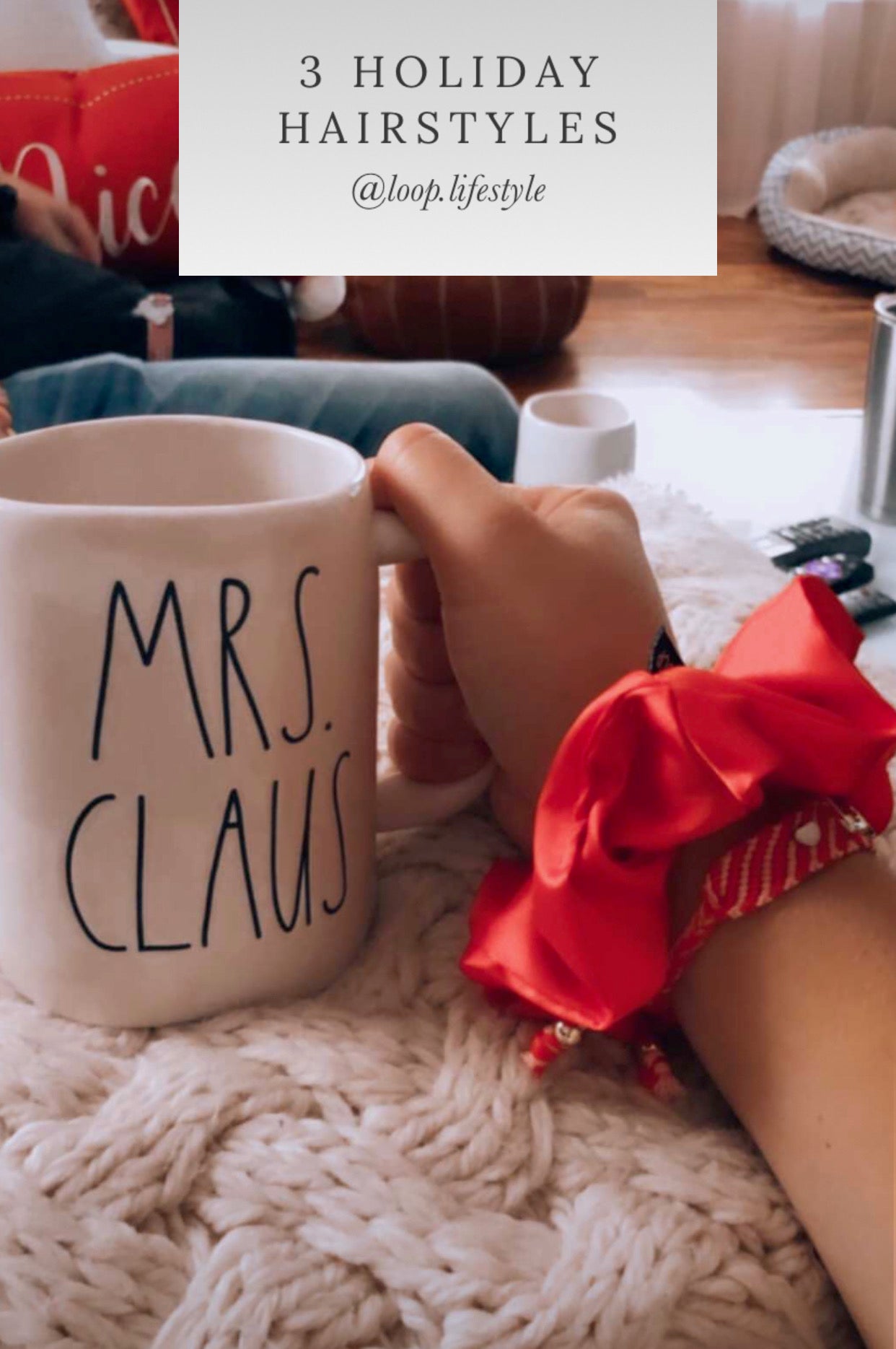 Thinking about your holiday outfits this year? Spice it up with one of LOOP's 3 holiday hairstyles!


Half Pony with a Twist
 A "twist" on a classic look!
Spilt your hair in half horizontally

Split the top section in two halves

Twist

Combine both sections of hair together in a messy bun holding it together with a LOOP scrunchie!
Low Pony with a Venti
 Elevate any classic look with our new venti scrunchies!
Slick your hair back in a low pony

Pick your fav venti
Our venti scrunchies are the same elastic size as our classics with more fabric!

Low Bun with a Braid 
Take your messy bun to the next level.
On one side (or both!) braid your hair using the French braid and inverted braid technique

Braid from the top of your head back to your ear

Combine all your hair in a low bun

Pull braid apart to give it a bolder and boujee look!
Whether you're celebrating at home or with loved ones this season, we promise these looks pair with one of our Holiday Cheer Collection scrunchies will be the talk of the evening!
---