5 Easy Ways to Style Your Hair & Rock Your Scrunchie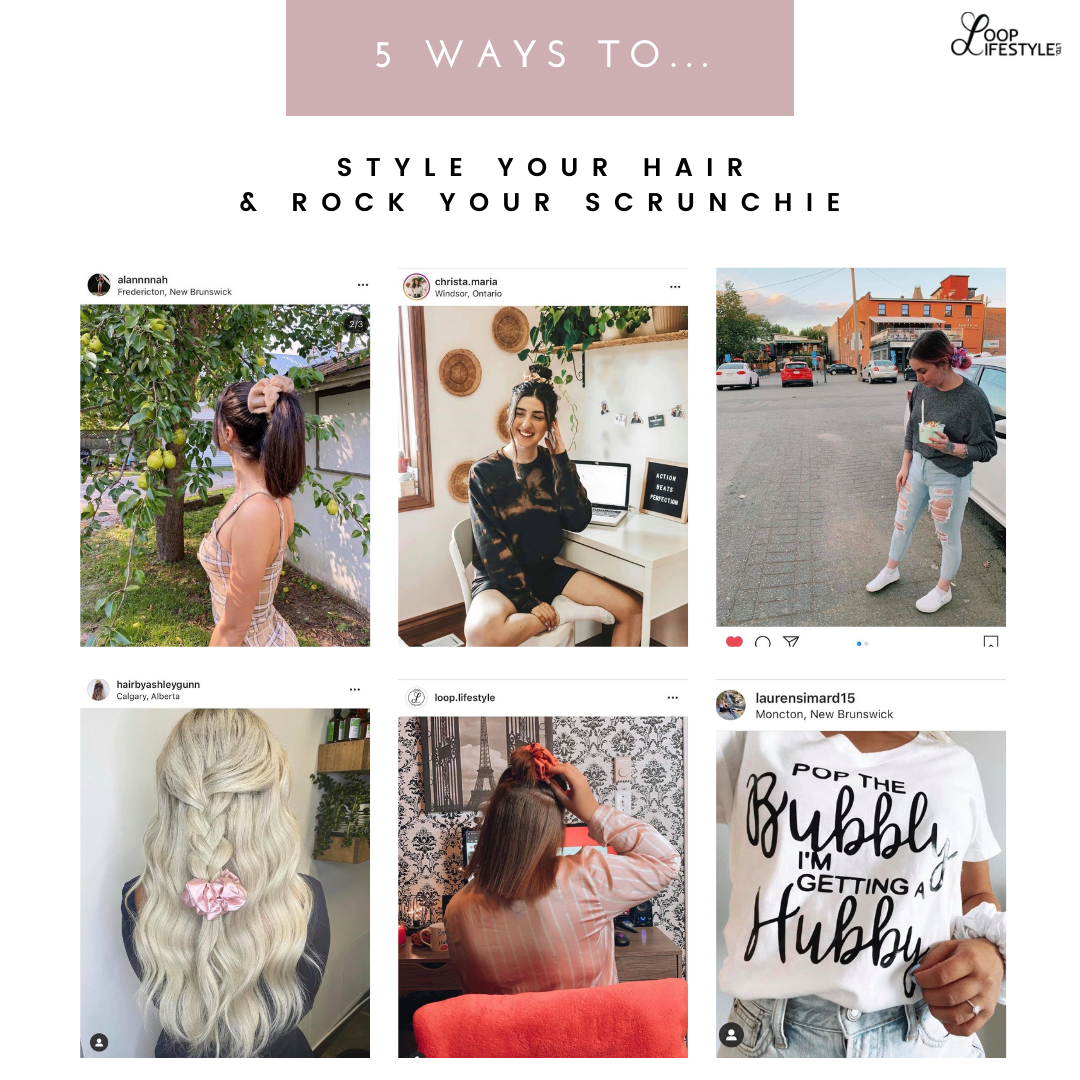 If there is one thing we LOVE the most about what we do; its seeing how you put your flare on styling your Loop #scrunchies. We've put together five easy ways to style your hair and rock your favorite scrunchie!
The "High Pony"

A classic bound to help you stand out. We love how a high-pony perfectly shows off your scrunchie and can be matched with any outfit! Also, I think we can agree this look gives off TOTAL 90s vibes.
The "Messy Bun"

Who else loves the feeling of throwing their hair on top of their head? Paired perfectly with sweats or even with a more polished look; the messy bun is defiantly one of our go tos!
LOOP TIP: Pair your messy bun with one of our headbands; throw on some of your fav tunes and get to WORK!
The "Braid"
Accent your beautiful braids with a scrunchie! Our mini scrunchies are PERFECT for this look.
The "Low Bun"
Easy and timeless, the low bun is a great way to get your hair out of your face and still have a more classic look.
The "Top Knot"
Probably one of the trendiest looks of 2020, the top knot is perfect for everyday and a night out with the girls!
The "Accessory"
Always looking for an elastic but can never find one when you need it? Add a scrunchie to your outfit as the perfect arm candy and never be without an elastic ever again!
Love our scrunchies as much as we do? Tag us @loop.lifestyle to show off your fav way to style and for a chance to be  featured on our page !
---