Heatless overnight curls with LOOP'S Lucy Headband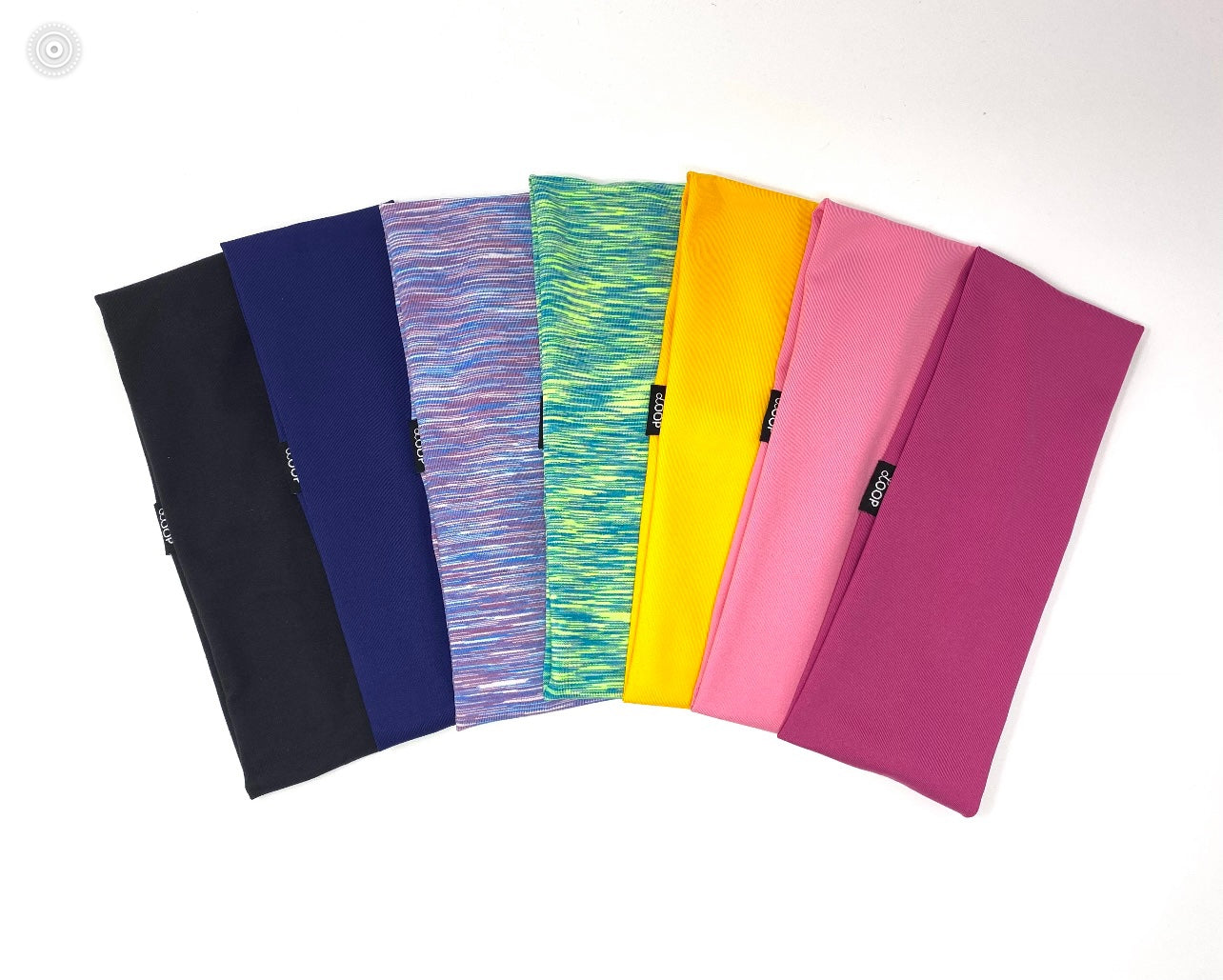 Alright girls let's be honest for a minute, from the 90s to the 2000s we've put our hair through the ringer.
*Anyone else remember straightening their hair with a iron and ironing board? *


What we've learned now is that even just 5 minutes under the heat of a blow-dryer or curling wand can cause unwanted damage to our hair.


But how do I achieve the same long-lasting curls without heat, you ask? Well with our NEW LOOP Lucy headband of course, and the best part of this easy 6-step technique is done while your SLEEPING!
Here's what you'll need:
- Fresh clean hair (not a must but definitely helps) 95% dried


- You go-to post-shower hair products (Used: Schwarzkopf Pro Peptide Repair Rescue and Moroccanoil Treatment Oil)

 - Satin Pillow Case *Optional but HIGHLY recommended


- Hairbrush
- Hairspray (Used: Morocaanoil Hair Spray)


How to Get Effortless Heatless Curls
Step 1: Start with 95% dried hair


Grab your favorite post-shower products we used
 anti-frizz product, followed by hair oil and work it through your hair focusing on the ends of your hair for hydration and smoothness. Blow dry until your hair is
 slightly damp to achieve the best curls. If you're starting with dry hair, try spritzing a light amount of water throughout.
Step 2: Add your LOOP Lucy Headband like the Queen You Are


To start, ensure your hair is parted in the way your want to rock your curls; we choose parted in the middle. Place your Lucy headband over the top of your head (like you're placing your crown). Ensure the headband is secure and laying flat to your head; for ease we recommend folding your headband in half. 
Our new
Lucy headband
is perfect for this look. With its athletic, buttery soft fabric it helps keep your hair looking smooth and fresh.
Step 3: Start Weaving 1" Sections
Starting from the front of one side of your head, begin by taking 1 inch sections of your hair and weave it through your Lucy headband. As your weaving ensure that the top part of your hair, from the crown of your head to the headband, is pulled smooth when adding your section into it. Once your get to the back of your head you continue to weave your hair into the headband until complete

Step 4: Catch some ZZZ's


Grab your pjs and hit the hay! We HIGHLY recommend a satin pillow case while you sleep. Why you ask? Satin helps keep your hair shiny and smooth, while preventing hair breakage. Keep an eye out for our satin pillow cases coming to our website in four colors SOON!
You'll definitely wake up feeling FLAWLESS and save a tone of time and energy in the morning!

Step 5: Reveal your curls


Release the beast. Yes, this can feel SCARY at first. Your curls aren't quite ready yet, but during the reveal you'll get a glimpse at your perfect curls.

Step 6: The Finishing Touch


It's time to tame those curls by brushing them out! Trust us, this is key! Once brushed out, finish the look with some hair spray to hold in place. Looking for some extra shine, grab your hair oil and work through the ends of your hair!


There you have it, our heatless overnight curls using our LOOP'S Lucy headband is a go-to for those of you that are looking for a little-to-no effort approach to soft bouncy curls!
We can't wait to see how yours turns out, don't forget to share your curls on social media and tag us @loop.lifestlye ! You may just WIN a heatless curls starter pack !
---