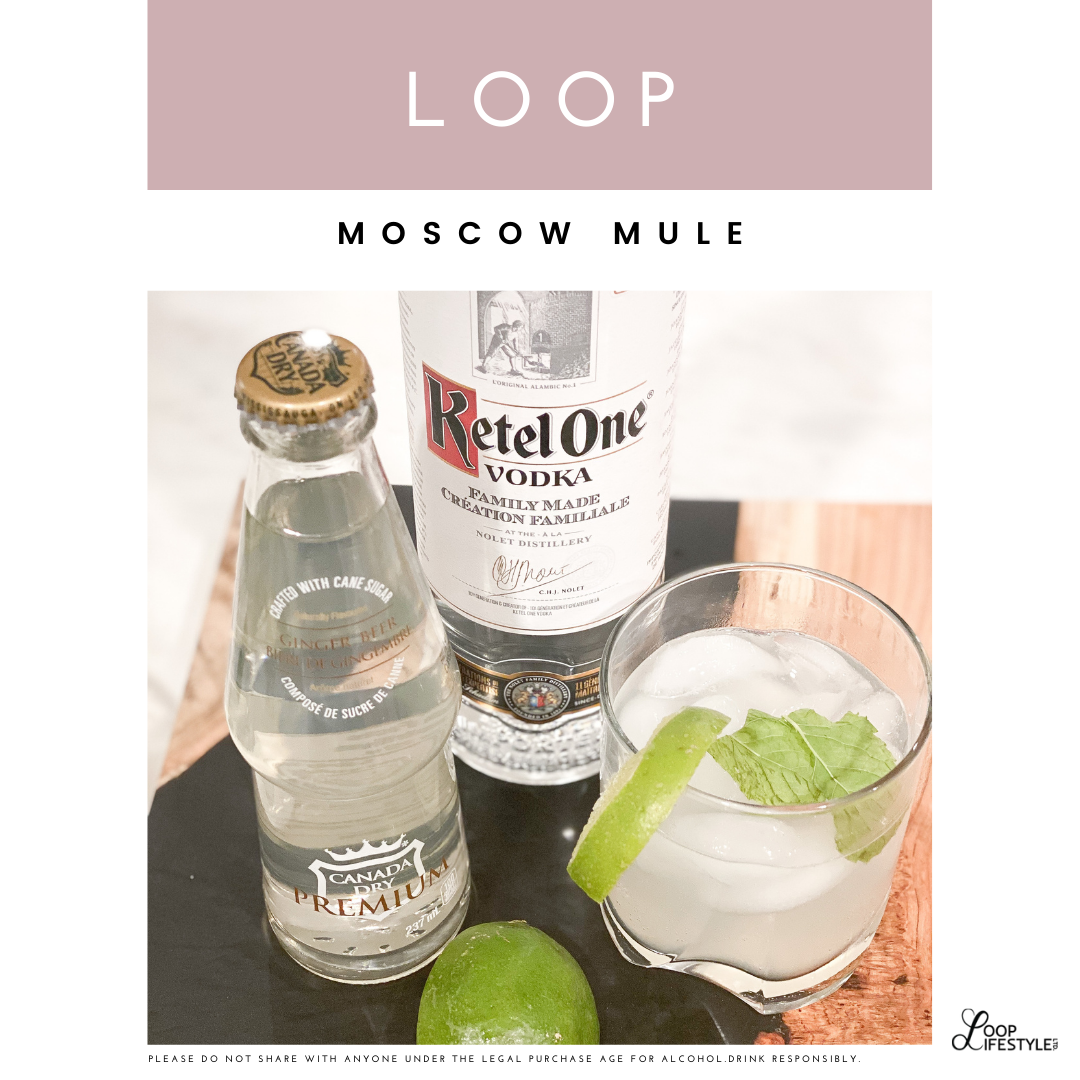 Date night at home again? We got you. Spice up your Friday night in with a new drink to try, our LOOP Moscow Mule! This refreshing drink is easy to make, and has the perfect combination of ginger, mint and lime!
Ingredients:
½ oz lime juice
Mint
Lime wedge
Ice cubes
Directions:
In a glass (tbh: the cooper ones are the go-to but we made do with what we had!), put in your ice first.
Add ½ oz lime juice
We know it sounds silly, but we recommend doing it in that exact order. We're sure there's science behind it but we'd need to call an expert to confirm lol!
Now, this is the fun part. Pick the pieces of mint you want to use; place it in the palm of your hand. Clap or smack your hands together with the mint in between! This helps release the oil and flavours of the mint.
Add your lime wedge to garnish!
We'd love to see sipping on your LOOP Moscow Mule! Take a selfie and tag us @loop.lifestyle
Please do not share with anyone under the legal purchase age for alcohol. Drink Responsibly.
---