Ten Holiday Movies to Binge Right Now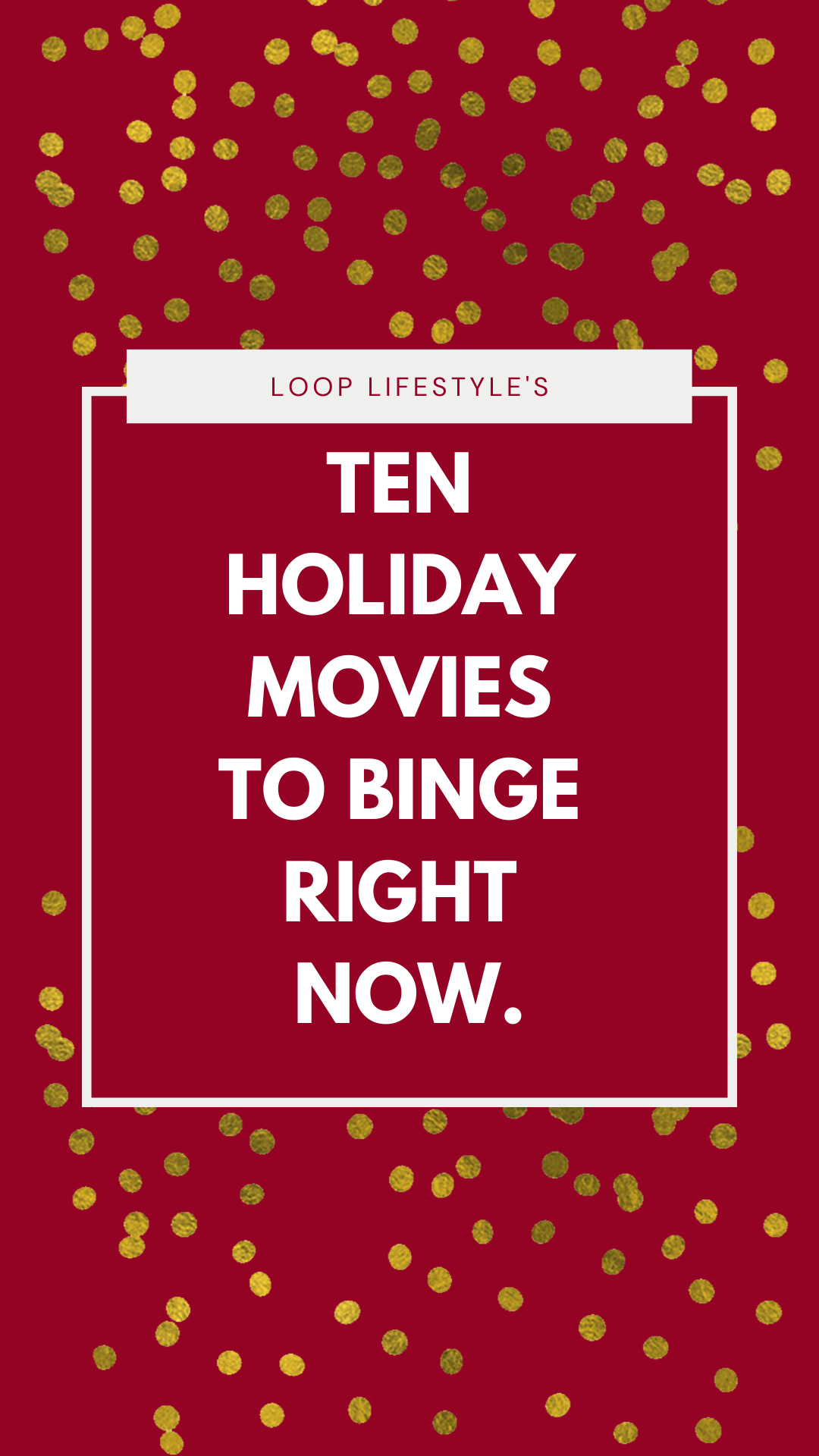 This holiday season enjoy some of the classic movies that help get us in the mood! Grab your LOOP sweats, throw your hair in a scrunchie and don't forget the snacks to kick off your ten holiday movies to binge right now!
I'll be Home for Christmas (STREAM ON: Netflix CA)
If you're a 90s baby the we highly recommend kicking your holiday movie binge off with the classic I'll be Home for Christmas. Featuring Jonathan Taylor Thomas (HELLO BOY CRUSH) and Jessica Biel, this throwback sets the tone for your holiday movie binge!
Elf (STREAM ON: Must rent or purchase)
We were disappointed that this one wasn't on any of the major streaming sites. Will Farrell as Bubbly the Elf is sure to keep you laughing from start to end. The best way to spread holiday cheer, is to sing loudly for all to hear! After this movie you'll be in FULL HOLIDAY MODE.
Home Alone
1-5 (
STREAM ON:
Amazon prime (Original only); Disney+ (all 5) )
Okay WHO KNEW there were FIVE Home Alone's? Not us! For your holiday binge, we recommend watching 1&2, the classics! Tune in to see how Kevin manages his way through the holidays and fights back against the Wet Bandits ! Starring childhood-star Maculay Culkin, these movies certainly bring us back all the childhood holiday memories from Christmas-past.
The Santa Clause 1,2 3 (STREAM ON: Disney+)
OKAY we may be bias, but the holidays just aren't the holidays without Scott Calvin, I mean, Santa Claus! If you're a 90s or 2000s kid, you KNOW just how much we all looked forward to watching this trilogy each holiday season.
The Grinch That Stole Christmas
(
STREAM ON:
Amazon prime)
Jim Carys rendition of the classic The Grinch that Stole Christmas is a MUST! Similar to the Santa Clause movies, the holidays just don't feel complete until you take a trip to Whoville with Cindy Lou Who and the Grinch!
Christmas with the Kranks (STREAM ON: Netflix CA)
Tim Allan in another holiday movie, need we say more? This hilarious tail of a couple who tried to "quit Christmas" , quickly found out the hard way that there is no escaping it! From botox, tanning salons and ugly holiday sweaters, this movie as it all.
The Family Stone (STREAM ON: Must rent or purchase)
This was a new one for us but came highly recommended by YOU. After taking a peak at the movie's cast, we can see why you love it so much! Diane Keaton, Rachel McAdams, Sarah Jessica Parker, Luke Willson and many more, this holiday movie gets a 5/5 in our books.
Love actually (STREAM ON: Amazon prime)
This was another FAN FAV that came highly recommended. From the makers of
Bridget Jones Diary
this funny, irresistible rom-com takes you on a roller coster tour of love around the holiday season.
Miracle on 34th Street (STREAM ON: Disney+)
If you need to be reminded of the meaning of the holidays, this movie hits all the feels! There are two versions of the film available on Disney+ however, we recommend the 1994 version starting, Richard Attenborough and Elizabeth Perkins!
Any 90s Disney Holiday Movie (STREAM ON: Disney+)
Throwing it back and bringing back the classic animated holiday movies, Disney+ offers many options for your viewing pleasure! Their holiday collection includes : Mickeys Christmas, Beauty ad the Beat Enchanted Christmas,Mickeys Christmas carol, and many more! Great for the whole family to binge together!
OKAY while we know we only listed ten, we KNOW there are MANY more classic that are missing from the list. When we asked you what your FAV holiday movies were one that consistently came up, and open for debate is, Die Hard.


While the movie does take place on Christmas Eve as well as many references to holidays, the question remains: is Die Hard a Christmas movie or not? Let us know what you think by sending us a DM @loop.lifestyle
---