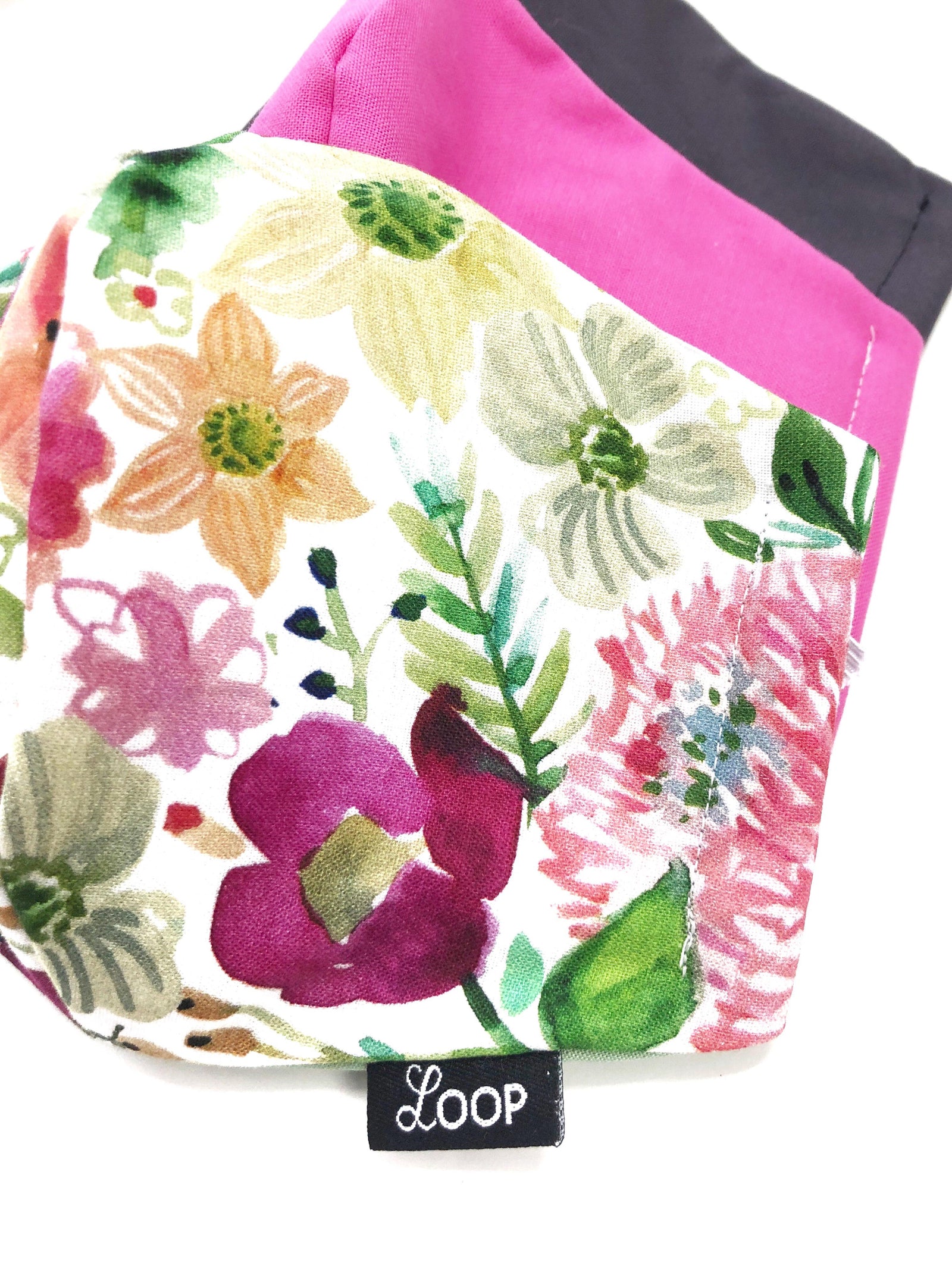 Community is defined as a group of people living in the same place or having a particular characteristic in common.
Since the beginning we have always said that we could have never anticipated when starting this journey was the amazing community of empowering women our product has been able to bring together.
We have always strived to encourage women to come together and share raw, relatable aspects of their daily lives.
Over the last few months we all as a community have experienced new uncertainties, vulnerabilities and very important lessons.



When we decided to start making community face masks, our goal was simple: help protect our community. We could of, once again, never anticipated the support from OUR community. You.
We committed to our customers as our 'thank you' we would donate $1 from every community face masks. It has been an incredible experience and we want to take this opportunity to introduce you to some of these amazing not-for profits.
 _________________
Canadian Red Cross – New Brunswick Chapter 
The Canadian Red Cross is supporting various levels of government with their response to the COVID-19 pandemic while also complying with public health guidelines to ensure the safety of its volunteers, staff and those being assisted. This organizations offers an extensive network of programs and services that actively reach out and serve local communities throughout the province. 
Website: https://www.redcross.ca/in-your-community/new-brunswick
CHIMO – Provincial Crisis Hotline
Chimo is a provincial crisis phone line, accessible 24 hours a day, 365 days a year to all residents of New Brunswick. They can help you by providing a listening ear, helpful information, crisis intervention and referrals to resources in the province of N.B. 
Website: http://www.chimohelpline.ca
Liberty Lane – Women in Transition House
Liberty Lane Inc. is a charitable organization that offers Second Stage Housing to female identified individuals and their children who have left family violence and Family Violence Prevention Outreach services to all gender identities affected by family violence. 
Website: https://www.libertylane.ca
Fredericton Community Kitchens
They have served more than 14,000 meals per month and there is still great need in our community. Almost half of this total are served in-house to our guests. Free meals are served at the Kitchens 7 days per week, 365 days per year.
Website: https://www.frederictoncommunitykitchen.com
Autism Connections Fredericton
Autism Connections Fredericton (ACF) is a locally based non-profit organization committed to helping individuals with Autism Spectrum Disorders (ASD), their family, friends, and professionals working with them in the Fredericton area. We provide free access to referrals, resources, support, education, and outreach services to our members and the public.
Website: https://autismconnectionsfredericton.com
The Humanity Project 
The Humanity Project is a registered not-for-profit corporation and a social community for believers that the world cannot change with one person's actions alone – we must unite, regardless of age, gender, race, education, sexual preference, language, social status, religion or political views.
Website: https://thehumanityproject.ca
The Multicultural Association of Fredericton
The Multicultural Association of Fredericton encourages and promotes the concept of multiculturalism. They do this by facilitating communication and understanding between persons of various cultural backgrounds in Fredericton and surrounding areas.
Website: https://mcaf.nb.ca/en/
We are proud to have donated over $8,200+ over these past few months and be able to give back. Without you, we couldn't have done this.
Thank you just doesn't seem like enough but from the bottom of our hearts to the top of our scrunchies, thank you.
Where do we go from here? We need your help; we know our LOOP community expands across all of Canada. We would love to support YOUR community next. Help us continue to give back by submitting not-for-profits in your hometown that could use the support.
XO
Amanda and Trisha
Team LOOP Co-Founders & CEOs
---