Part 2: iOS14 Home Screen Tutorial Adding Widget Smith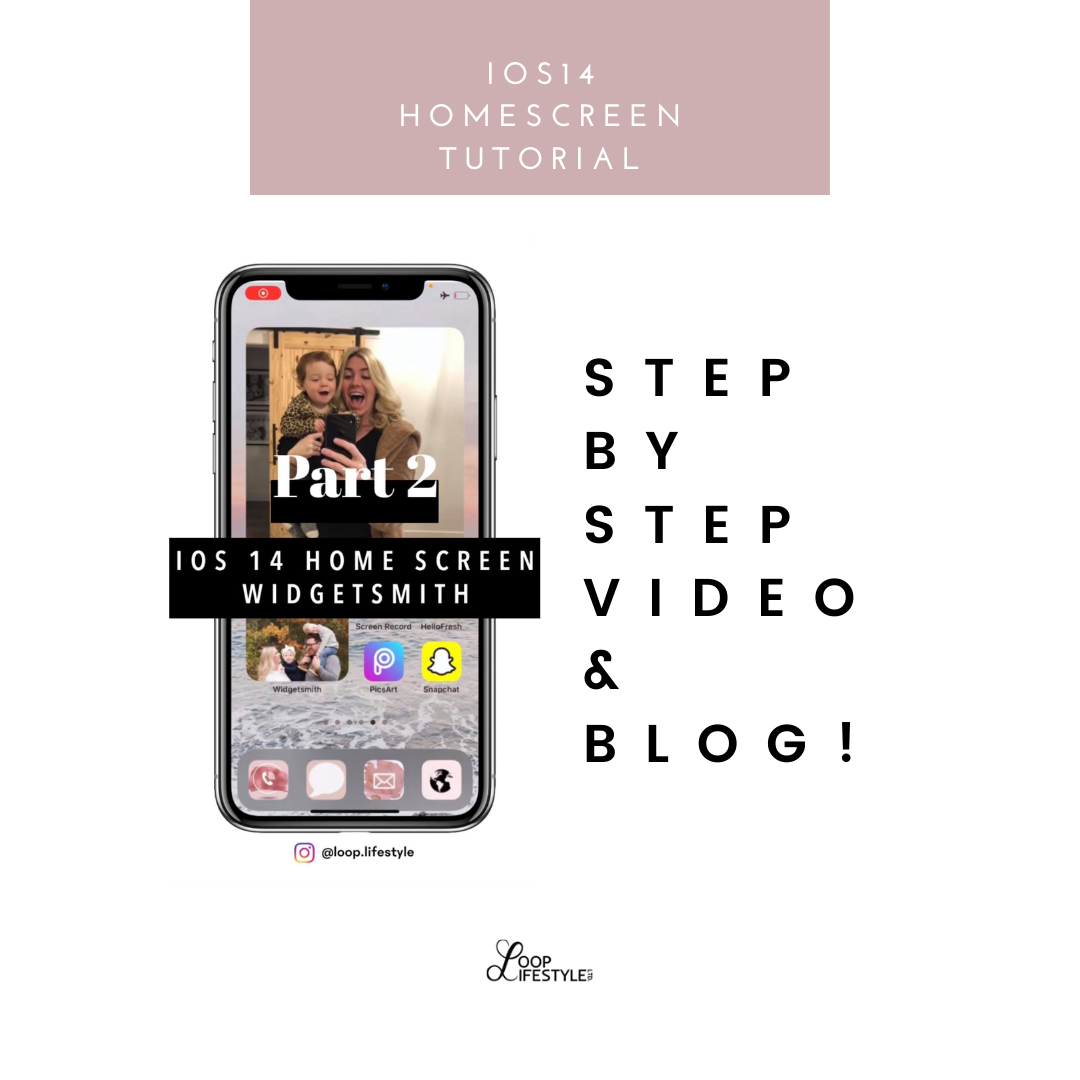 Now that you have your home screen set up; add you're own personal flare with widget smith! 


Step One: Getting Set Up


Download widget smith. You're going to go to your app store type in widget smith and download it. Once you've done that you will see there are various options and sizes to choose form: your small widgets, your medium widgets, as well as your larger.


Step Two: Customization
To get the look and feel that you want I suggest you find some

online

and, in the photos or quotes etc. that you'll want to add to your home screens first because that makes it a bit easier.
As you can see in the video, I have medium to small two small ones, a large one medium, and then a large and, a small, so that was just to get the idea there.


Next, you're going to make everything
wiggle
. You can
hit the plus sign.
You're going to
scroll
all the way down to widget smith. You can add a small, medium or large. So let's go ahead and add a small one.
You can go right into it and
edit
the widget. So based on what you've uploaded in your widget smith app, that's how you can change what you're going through here. So you can
rename
them different things like that, 
 that's how I got that photo.
If I want to go into widget smith, you can see that I've named a couple (in video). Add a small widget, you click on the widget, default widget. We want to change it.
So there's different styles here for your time or location. You can do the date, you can do a calendar, then you can get into custom. So you can get custom photo, or photo with a day and the date on it.


You can
add
some custom texts in there, if you like, or just have it blank. You can actually post a
whole album
and it will slide through them as well. You can change the font, the color, the background color, just to fit, whatever works best with your phone.
Alrighty. So that's it for that. It's the same process for adding and customization for a small one, medium one etc. It's all the same.


Step Three: Adding to Your Screen
And you just add them to your home screen by clicking plus all the way down to widget smith out of widget! There we go, it's as simple as that!



HOW DID YOU MAKE OUT? ARE YOU LIVING FOR THIS NEW IOS14 UPDATE AS MUCH AS I AM?



Did you update you layout using our tutorials? We want to see it! Don't forget to share it and tag us at @loop.lifestyle!
---